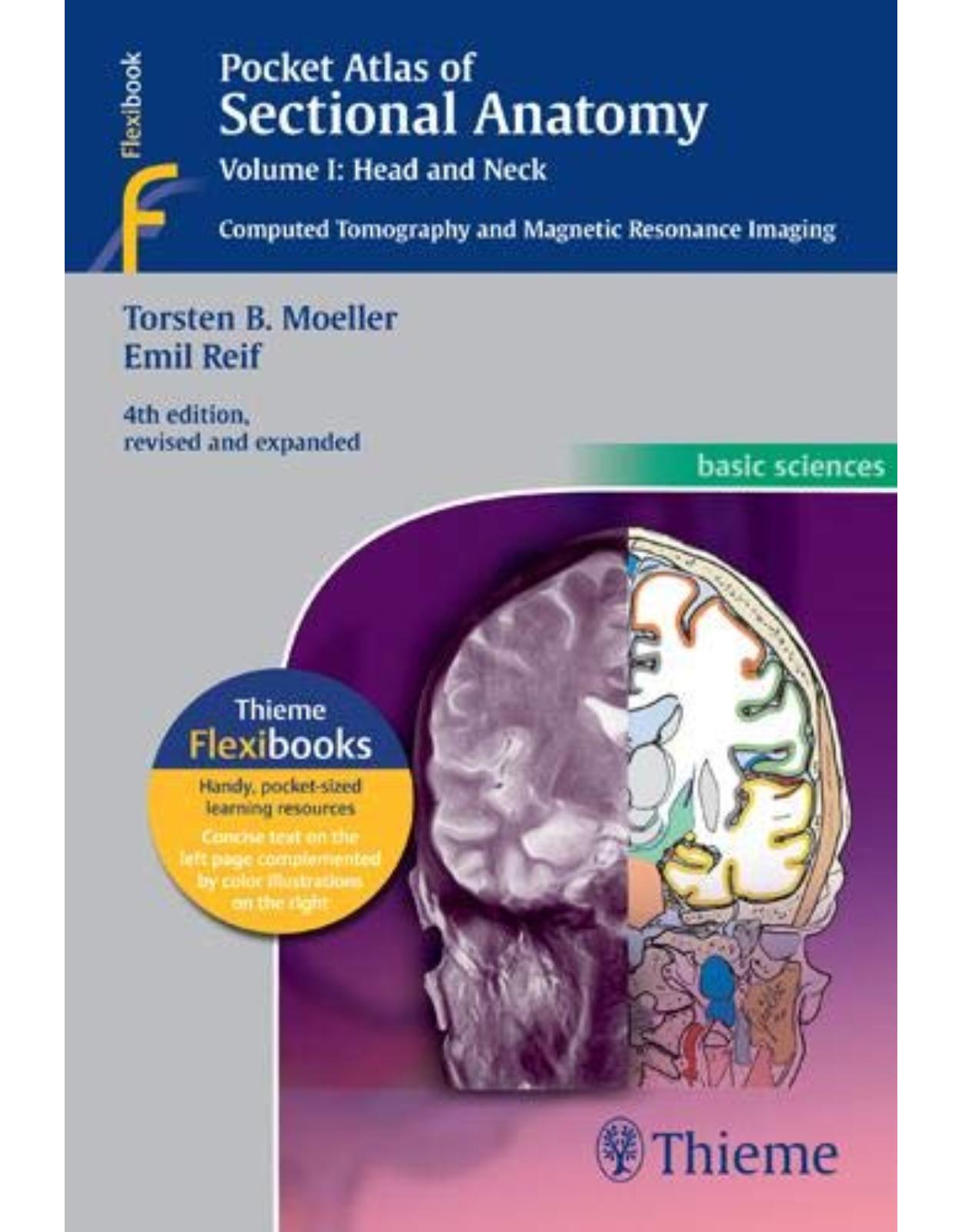 Pocket Atlas of Sectional Anatomy, Volume I: Head and Neck/ Computed Tomography and Magnetic Resonance Imaging
236 lei
220.00 lei

(TVA inclus)
Costul de livrare se calculeaza odata cu adaugarea produsului in cos si selectarea localitatii destinatie.
Cod produs/ISBN: 9783131255044
Disponibilitate: La comanda in aproximativ 4 saptamani
Dimensiuni: 12.7 x 1.9 x 19
This comprehensive, easy-to-consult pocket atlas is renowned for its superb illustrations and ability to depict sectional anatomy in every plane. Together with its two companion volumes, it provides a highly specialised navigational tool for all clinicians who need to master radiologic anatomy and accurately interpret CT and MR images.
Special features of Pocket Atlas of Sectional Anatomy:
* Didactic organisation in two-page units, with high-quality radiographs on one side and brilliant, full-colour diagrams on the other.
* Hundreds of high-resolution CT and MR images made with the latest generation of scanners (e.g., 3T MRI, 64-slice CT).
* Consistent colour coding, making it easy to identify similar structures across several slices.
* Concise, easy-to-read labelling of all figures. Updates for the 4th edition of Volume I
* New cranial CT imaging sequences of the axial and coronal temporal bone.
* Expanded MR section, with all new 3T MR images of the temporal lobe and hippocampus, basilar artery, cranial nerves, cavernous sinus, and more.
* New arterial MR angiography sequences of the neck and additional larynx images.
* Compact, easy-to-use, highly visual, and designed for quick recall, this book is ideal for use in both the clinical and study settings.
An aparitie: 2013
Autor: Moeller Reif
Dimensiuni: 12.7 x 1.9 x 19
Editura: Thieme
Format: Paperback
ISBN: 9783131255044
Limba: Engleza
Nr pag: 340