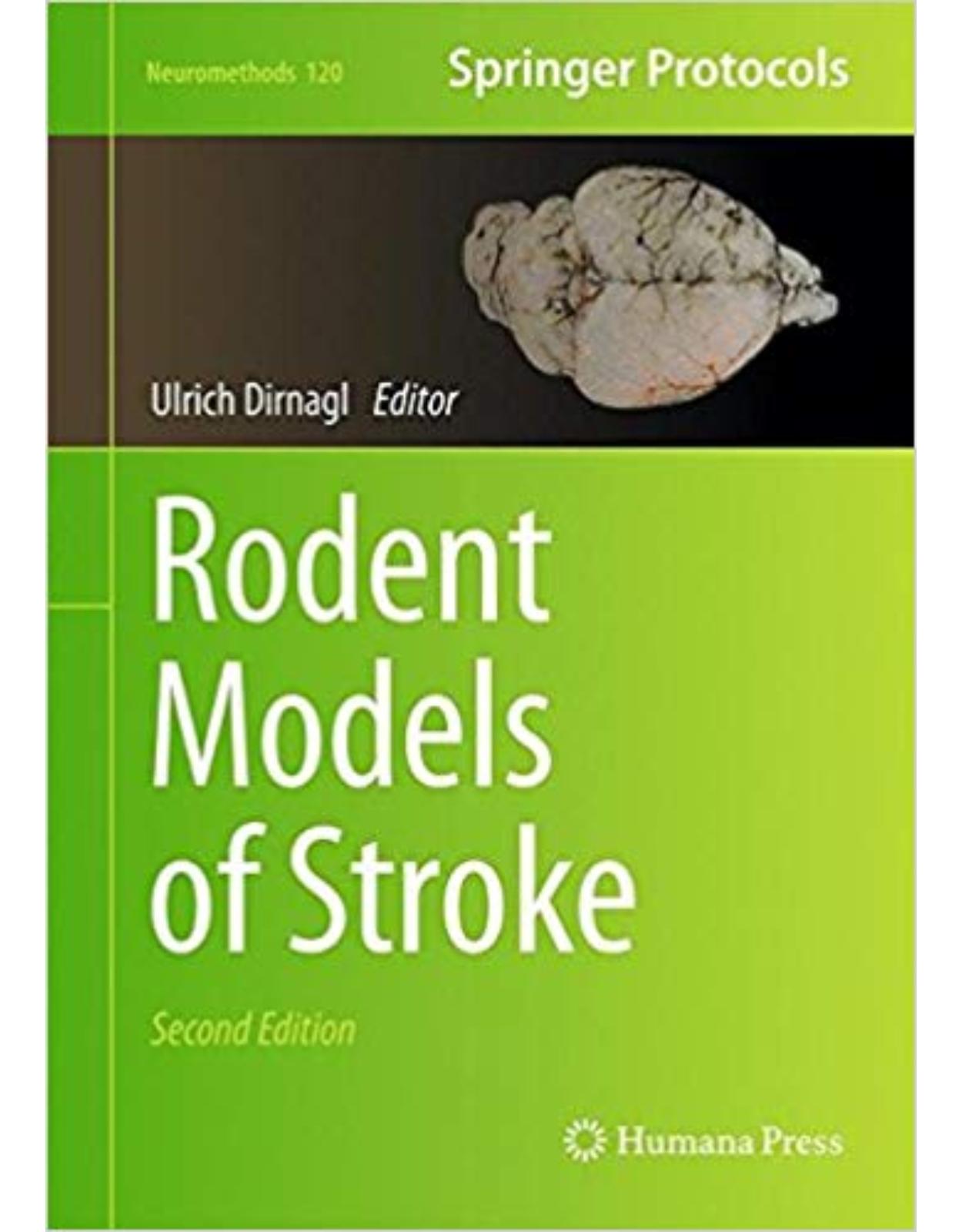 Rodent Models of Stroke
617 lei
575.00 lei

(TVA inclus)
Costul de livrare se calculeaza odata cu adaugarea produsului in cos si selectarea localitatii destinatie.
Cod produs/ISBN: 9781493956180
Disponibilitate: La comanda in aproximativ 4 saptamani
Dimensiuni: 17.8 x 2.1 x 25.4 cm
This second edition provides updated and expanded chapters that critically address the issues or rodent stroke modeling, from choosing the model and outcome measures, designing the experiment, conducting and analyzing it, to reporting it in a scientific publication. Rodent Models of Stroke, Second Edition aims to help its readers understand the limitations and the opportunities of modeling stroke in rodents and enable them to conduct experiments which will not only improve our understanding of the pathophysiology of this devastating disorder but also serve as the basis for developing new highly effective treatments. Written for the popular Neuromethods series, chapters include the kind of detail and key implementation advice that ensures successful results in the laboratory. Authoritative and practical, Rodent Models of Stroke, Second Edition provides authoritative reviews of the most commonly used, well-honed approaches in the field today.
An aparitie: 2016
Autor: Ulrich Dirnagl
Dimensiuni: 17.8 x 2.1 x 25.4 cm
Editura: Springer
Format: Hardback
ISBN: 9781493956180
Limba: Engleza
Nr pag: 352