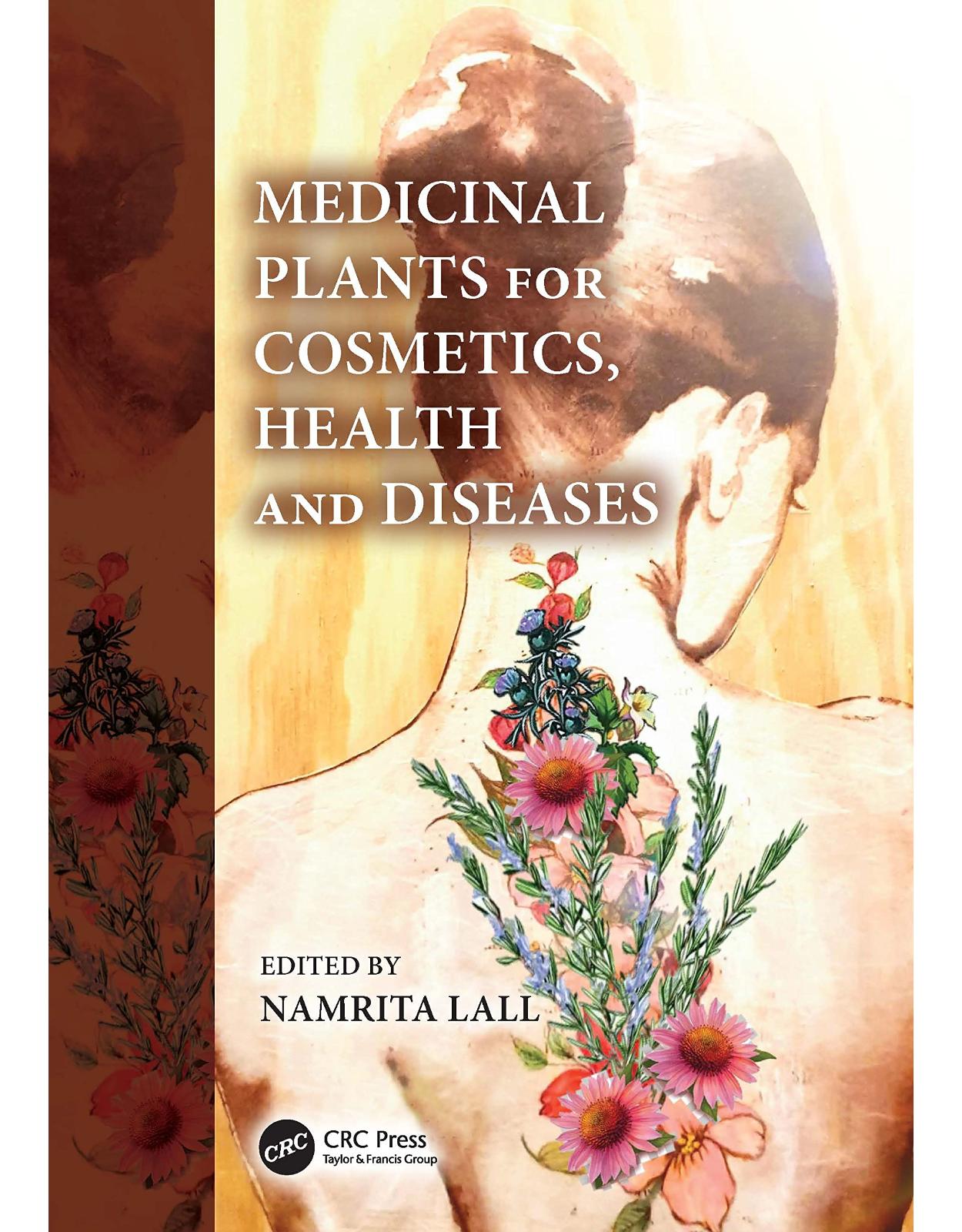 Medicinal Plants for Cosmetics, Health and Diseases
523 Lei
490 Lei

(TVA inclus)
Livrare gratis la comenzi peste 500 RON. Pentru celelalte comenzi livrarea este 20 RON.
Cod produs/ISBN: 9780367622084
Disponibilitate: La comanda in aproximativ 4 saptamani
Dimensiuni: 17.7 x 3.5 x 25.2 cm
"A book is like a garden carried in the pocket." – Chinese proverb
This Chinese proverb simply means: Reading helps strengthen one's intellect, which correlates with the feeling one will have, once they have read this book. Medicinal Plants in Cosmetics, Health and Disease describes diseases and ailments occurring in individuals worldwide including acne, ageing, various cancers, eczema and other conditions. This book explains each disease and ailment, allowing the reader to gain a better perspective on misunderstood and underestimated assumptions accompanying the ailment or condition. Not only does this book present information on different diseases and ailments, it presents a variety of plants and plant-based compounds demonstrating potential health benefits.
Features:
Provides details on a broad range of diseases and conditions prevalent throughout the world.
Includes information on how plant bioactives can aid in the prevention, treatment and management of diseases and conditions including cancer, tuberculosis and anti-coagulants, acne, wrinkle formation and eczema.
Each chapter provides a list of plants and plant-based compounds found globally, demonstrating their potential in treating various diseases and conditions.
This book is appropriate for individuals having interest in learning several potential health benefits using bioactives derived from medicinal plants and phytomedicine.
Table of Contents:
1. Phytomedicine from Medicinal Plants: An Introduction
Talita Turvey, Samantha R. Loggenberg and Namrita Lall
2. The potential of microbial mediated fermentation products of herbal material in anti-aging cosmetics
Bianca D. Payne and Namrita Lall
3. Phytomedicines targeting antibiotic resistance through quorum sensing and biofilm formation associated with acne vulgaris
Isa A. Lambrechts and Namrita Lall
4. Nanoparticle-stabilized liposomes as an effective bioactive drug molecule delivery for acne treatment
Catherine Wilkinson, Marco N. De Canha and Namrita Lall
5. Medicinal Plants for Eczema
Marizé Nel and Namrita Lall
6. Natural products in the treatment of unremitting wounds secondary to diabetes or peripheral vascular disease
Sarah Murnane
7. Global medicinal plants and phyto-derived compounds in wound healing
Samantha R. Loggenberg and Namrita Lall
8. Naturally occurring histone deacetylase (HDAC) inhibitors in the treatment of cancers
Sujatha Puttalingaiah, Murthy V. Greeshma, Mahadevaswamy G. Kuruburu, Venugopal R. Bovilla and SubbaRao V. Madhunapantula
9. Synthetic compounds vs Phytochemicals for the treatment of human cutaneous malignant melanoma: A review on human malignant melanoma, the PI3K/Akt/mTOR pathway and the potential of phytochemicals isolated from medicinal plants and various dietary sources
Jacqueline Maphutha and Namrita Lall
10. Anti-proliferative properties of various South African Buddleja species
Talita Turvey and Namrita Lall
11. Scutellaria species and cancer research: The way forward.
Samantha H. Sherman, Lani Irvin, Prahlad Parajuli and Nirmal Joshee
12. Lung matters: a review on lung cancer and therapeutic possibilities of medicinal plants
Tenille Esmear and Namrita Lall
13. Phytonanotechnology: Phytonanoformulations and their applications in cancer therapy
Tafadzwa J. Chiome and Asha Srinivasan
14. Plant-based adjunct therapy for Tuberculosis
Lydia Gibango, Anna-Mari Reid, Jonathan L. Seaman and Namrita Lall
15. The Genus Blumea: Ethnomedicinal uses, Phytochemistry and pharmacology
Harish C. Upadhyay
16. Natural Product Compounds from Plants in Neurodegenerative Diseases
Priya Darshani, Md TanjimAlam, Prem P Tripathi and VS Pragadheesh
17. The potential of plants as treatments for venous thromboembolism: A review of traditional use, biological activity and chemical constituents
Lilitha L. Denga and Namrita Lall
18. A Pharmacological Appraisal of Antimalarial Plant Species
Mahwahwatse J. Bapela, Precious B. Ramontja and Mcebisi J. Mabuza
19. Potential of medicinal plants as a treatment for infections caused by Aspergillus spp.
Tefo K. Pule, Marco N. De Canha, Namrita Lall and Quenton Kritzinger
20. Naturally occurring alkaloids with anti-HIV activity
Surjeet Verma and Namrita Lall
21. Chemistry and pharmacology of naturally occurring flavoalkaloids
Rashmi Gaur, Jyoti and Nikhilesh Kumar
22: The role of plant based natural compounds in inflammation-The effective inhibitors of arachidonic acid metabolic pathways
Marcela Dvorakova, Premysl Landa and Lenka Langhansova
23. Botanicals and the gut microbiome
Anna-Mari Reid and Namrita Lall
24. Plant-Derived Compounds as New Therapeutics for Substance Use Disorders
Kevin S. Murnane
25. Agro Technology of Important Medicinal Plants: From Farm to Pharma
Nikita Patel, Swetal Patel, Abdullahi A. AbdulRahaman and Ramar Krishnamurthy
26. Aquatic Phytotherapy: Prospects, Challenges and Bibliometric Analysis of Global Research Output on Medicinal Aquatic Plants from 2011 to 2020
Muhali O. Jimoh and Learnmore Kambizi
| | |
| --- | --- |
| An aparitie | 3 Aug. 2022 |
| Autor | Namrita Lall |
| Dimensiuni | 17.7 x 3.5 x 25.2 cm |
| Editura | CRC Press |
| Format | Paperback |
| ISBN | 9780367622084 |
| Limba | Engleza |
| Nr pag | 538 |