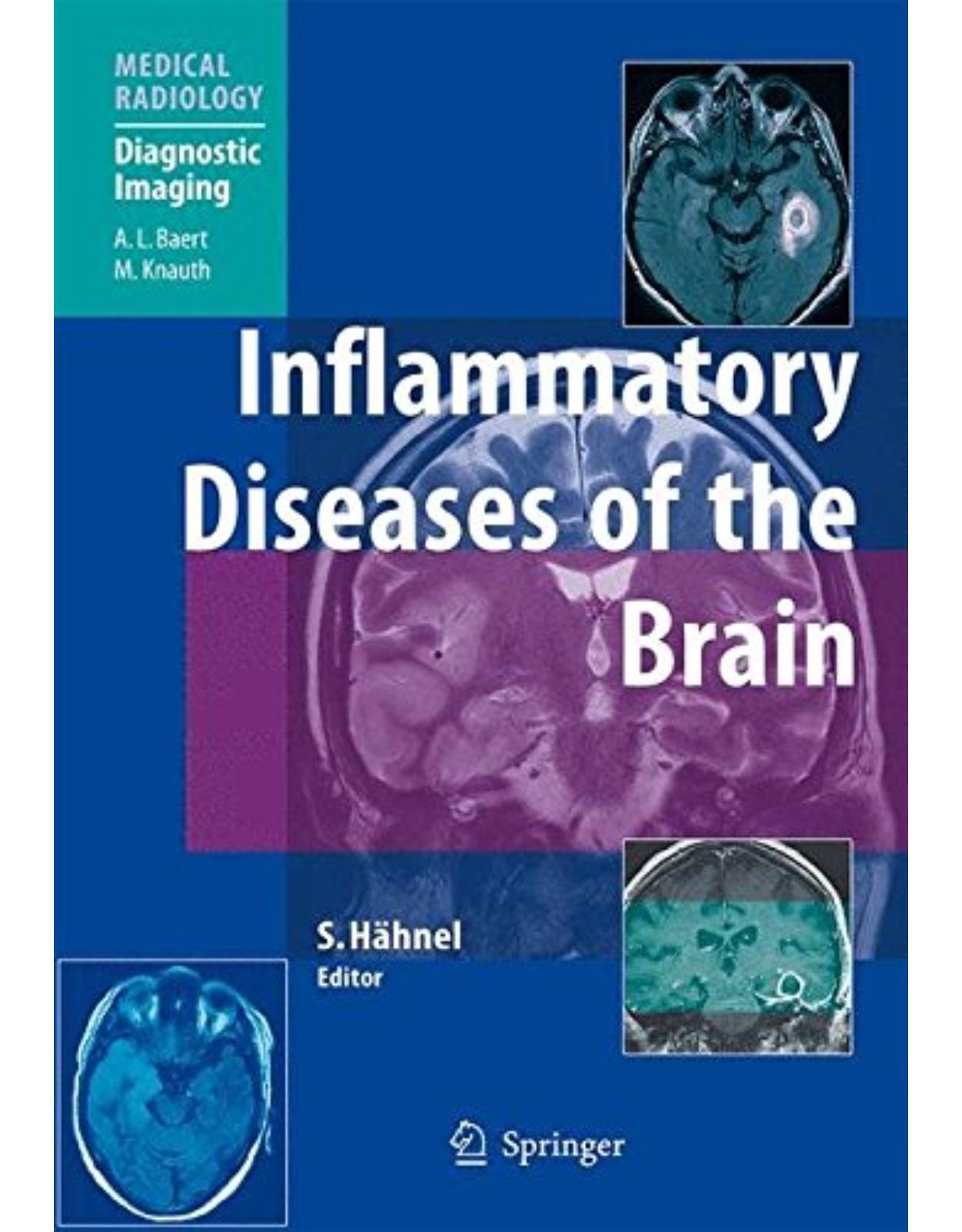 Inflammatory Diseases of the Brain
468 lei
200.00 lei

(TVA inclus)
Costul de livrare se calculeaza odata cu adaugarea produsului in cos si selectarea localitatii destinatie.
Cod produs/ISBN: 9783540766599
Disponibilitate: La comanda in aproximativ 4 saptamani
Dimensiuni: 27.4 x 19.6 x 1.5 cm
This book provides a comprehensive overview of inflammatory brain diseases from a neuroradiological point of view. Such diseases may be either infectious (e.g., viral encephalitis and pyogenic brain abscess) or non-infectious (e.g., multiple sclerosis), and many of these entities are becoming increasingly important for differential diagnosis, particularly in immunocompromised persons. Neuroimaging contributes greatly to the differentiation of infectious and noninfectious brain diseases and to the distinction between brain inflammation and other, for instance neoplastic, diseases. In order to ensure a standardized approach throughout the book, each chapter is subdivided into three principal sections: epidemiology, clinical presentation and therapy; imaging; and differential diagnosis. A separate chapter addresses technical and methodological issues and imaging protocols. All of the authors are recognized experts in their fields, and numerous high-quality and informative illustrations are included. This book will be of great value not only to neuroradiologists but also to neurologists, neuropediatricians, and general radiologists.
An aparitie: 2009
Autor: Stefan Hähnel, Michael Knauth
Dimensiuni: 27.4 x 19.6 x 1.5 cm
Editura: Springer
Format: Hardback
ISBN: 9783540766599
Limba: Engleza
Nr pag: 240