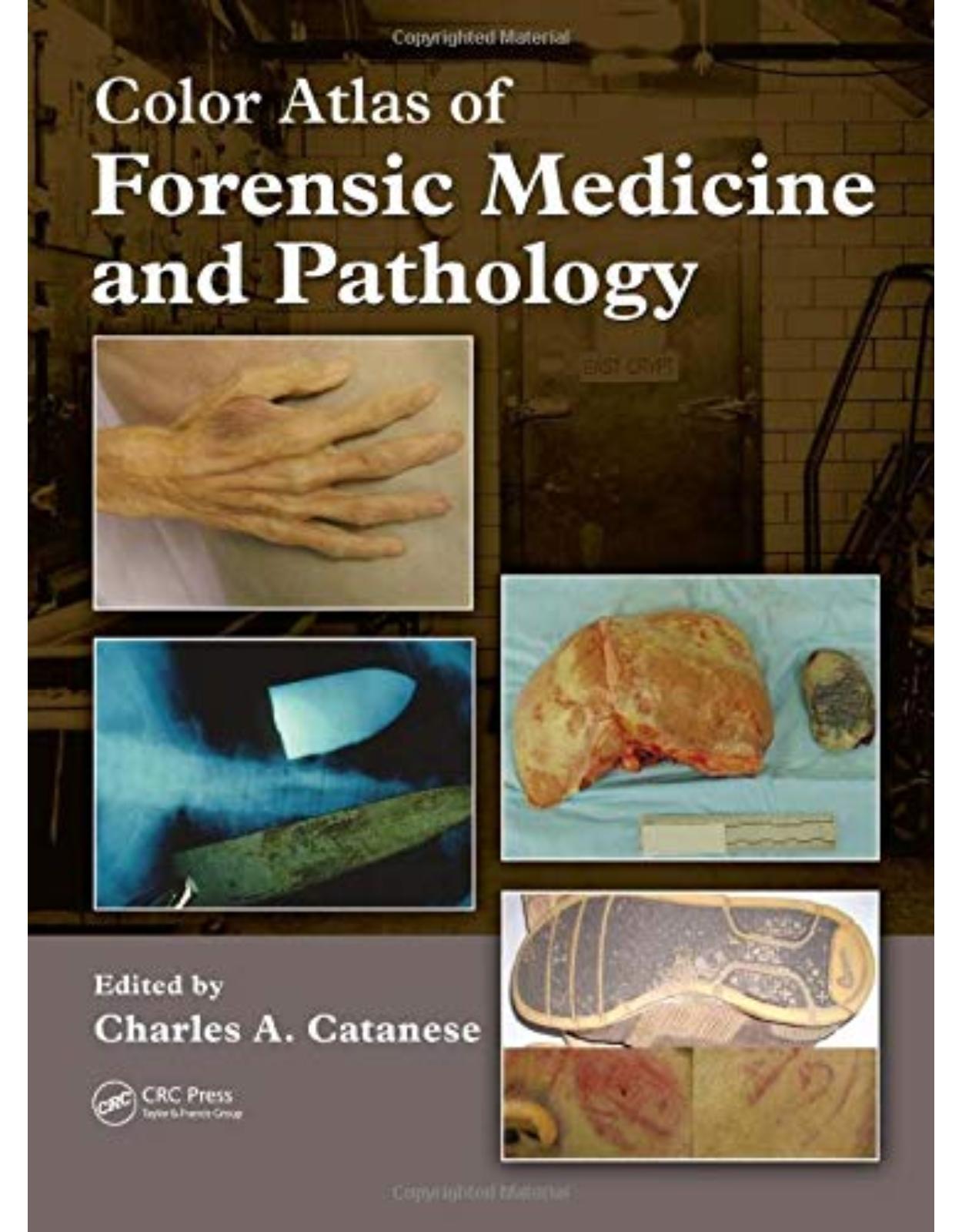 Color Atlas of Forensic Medicine and Pathology
435 Lei
390 Lei

(TVA inclus)
Livrare gratis la comenzi peste 500 RON. Pentru celelalte comenzi livrarea este 20 RON.
Cod produs/ISBN: 9781138114876
Disponibilitate: La comanda in aproximativ 4 saptamani
Dimensiuni: 225 x 277 x 25 mm
Book Description:
New York City has the largest medical examiner's office in the United States, and the Brooklyn division is the busiest of the five boroughs. Charles A. Catanese received his Forensic Pathology fellowship training in New York, and then worked full time as a Medical Examiner in the Brooklyn office for more than 10 years. He has personally performed more than 4000 autopsies, including over 400 homicides. Dr. Catanese has worked through several disasters, including TWA Flight 800, AA Flight 587, and more than nine months on the World Trade Center fatalities. He is currently the Chief Medical Examiner of Orange County, New York. Drawing on his wealth of knowledge and experience in solving some of the most difficult cases a forensic examiner could encounter, he assembles hundreds of images from his own work experience to present the Color Atlas of Forensic Medicine and Pathology.
Featuring twice the number of images as any other forensic pathology atlas, the book is filled with high-resolution photos that demonstrate postmortem changes of the human body and the different types of patterns produced in deaths caused by:
Natural causes
Diagnostic or therapeutic procedures
Substance abuse
Poisoning
Child abuse
Firearms
Blunt instruments
Sharp instruments
Burns
Asphyxia
This easy-to-read atlas, created for medical and non-medical personnel, covers basic and advanced forensic concepts that relate to all manners of deaths. The carefully worded, unambiguous text describing each photo and the side-by-side comparisons of similar, yet different, pathologies make this remarkable atlas a powerful teaching tool for all those who must confront and solve the mystery of human demise. A fully searchable DVD version is also available.
Table of Contents:
Sudden Natural Death in a Forensic Setting, Charles A. Catanese and Amy Rapkiewicz

Therapeutic Interventions, Complications, and Accidents, Michael Caplan and Charles A. Catanese

Substance Abuse and Poisoning, Charles A. Catanese and Laura Labay

Postmortem Change and Time of Death, Charles A. Catanese, Bruce Levy, and Gerard Catanese

Pediatric Forensic Pathology, Michael Caplan and Charles A. Catanese

Blunt-Force Injuries, Charles A. Catanese and Jonathon Lucas

Sharp-Force Injuries, Charles A. Catanese

Gunshot Wounds, Charles A. Catanese, Thomas Gilson, and Thomas Andrew

Burns, Charles A. Catanese and Gerard Catanese

Asphyxia, Charles A. Catanese and Barbara Bollinger
| | |
| --- | --- |
| An aparitie | 2017 |
| Autor | Philip Palin Dendy , Brian Heaton |
| Dimensiuni | 225 x 277 x 25 mm |
| Editura | CRC Press |
| Format | 9781138114876 |
| ISBN | 9781138114876 |
| Limba | Engleza |
| Nr pag | 424 |