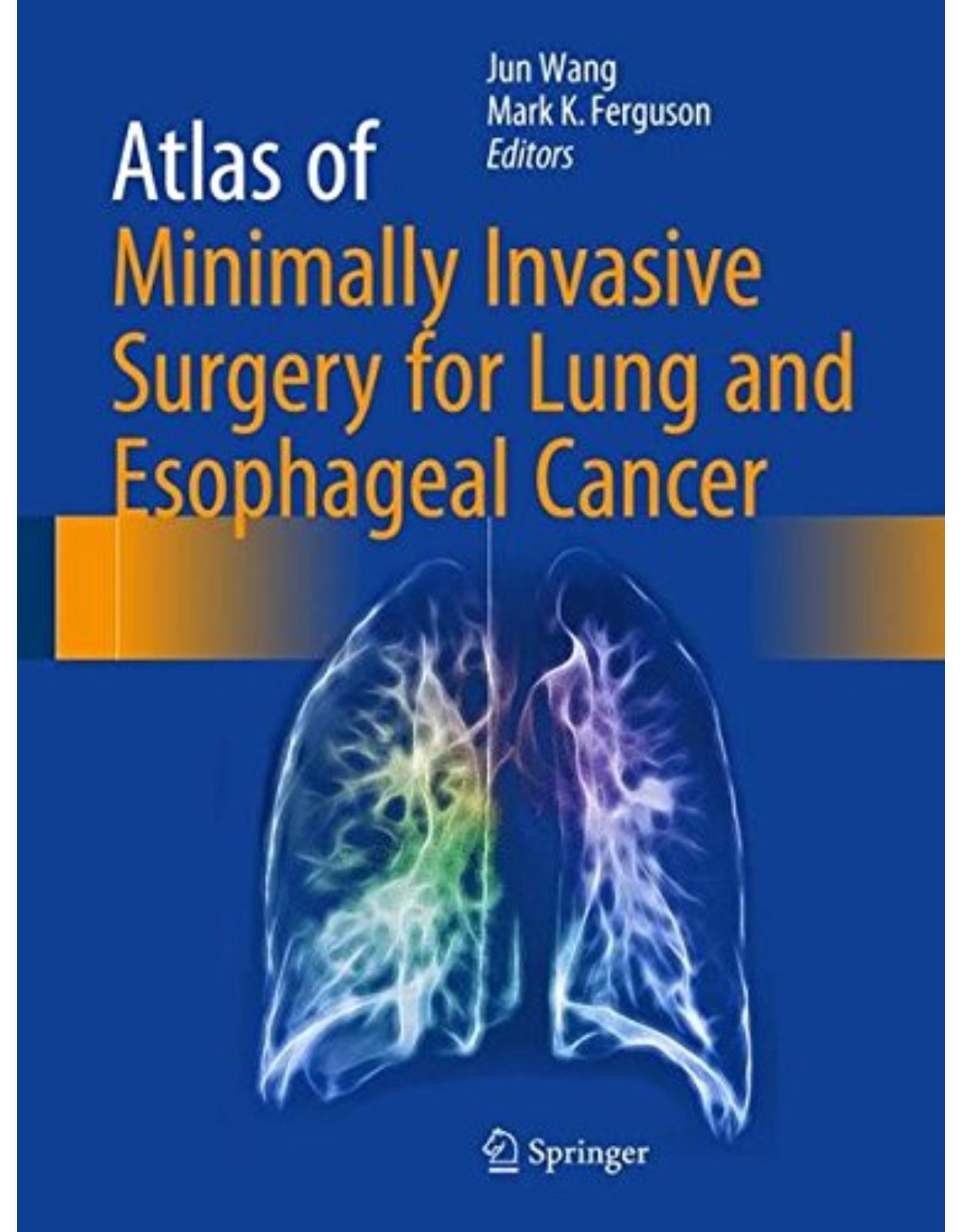 Atlas of Minimally Invasive Surgery for Lung and Esophageal Cancer
821 lei
740.00 lei

(TVA inclus)
Costul de livrare se calculeaza odata cu adaugarea produsului in cos si selectarea localitatii destinatie.
Cod produs/ISBN: 9789402408331
Disponibilitate: La comanda in aproximativ 4 saptamani
Dimensiuni: 22 x 2.9 x 29 cm
This Atlas presents a state-of-the-art review of VATS and robotic approaches to managing lung and esophageal cancers. It discusses cancer staging, physiological evaluation of patients, and patient selection for minimally invasive surgery. The atlas offers detailed descriptions of individual operations accompanied by anatomic drawings, intraoperative images, and 3-dimensional anatomic reconstructions. Written by recognized experts in the field, it provides readers with an unparalleled resource for advancing their skills in managing these cancers.
It is a valuable reference work for thoracic surgeons in training as well as in practice who want to pursue minimally invasive surgery. It is unique in offering fully illustrated, step-by-step descriptions of the operative procedures.
An aparitie: 2017
Autor: Jun Wang, Mark K. Ferguson
Dimensiuni: 22 x 2.9 x 29 cm
Editura: Springer
Format: Hardback
ISBN: 9789402408331
Limba: Engleza
Nr pag: 412