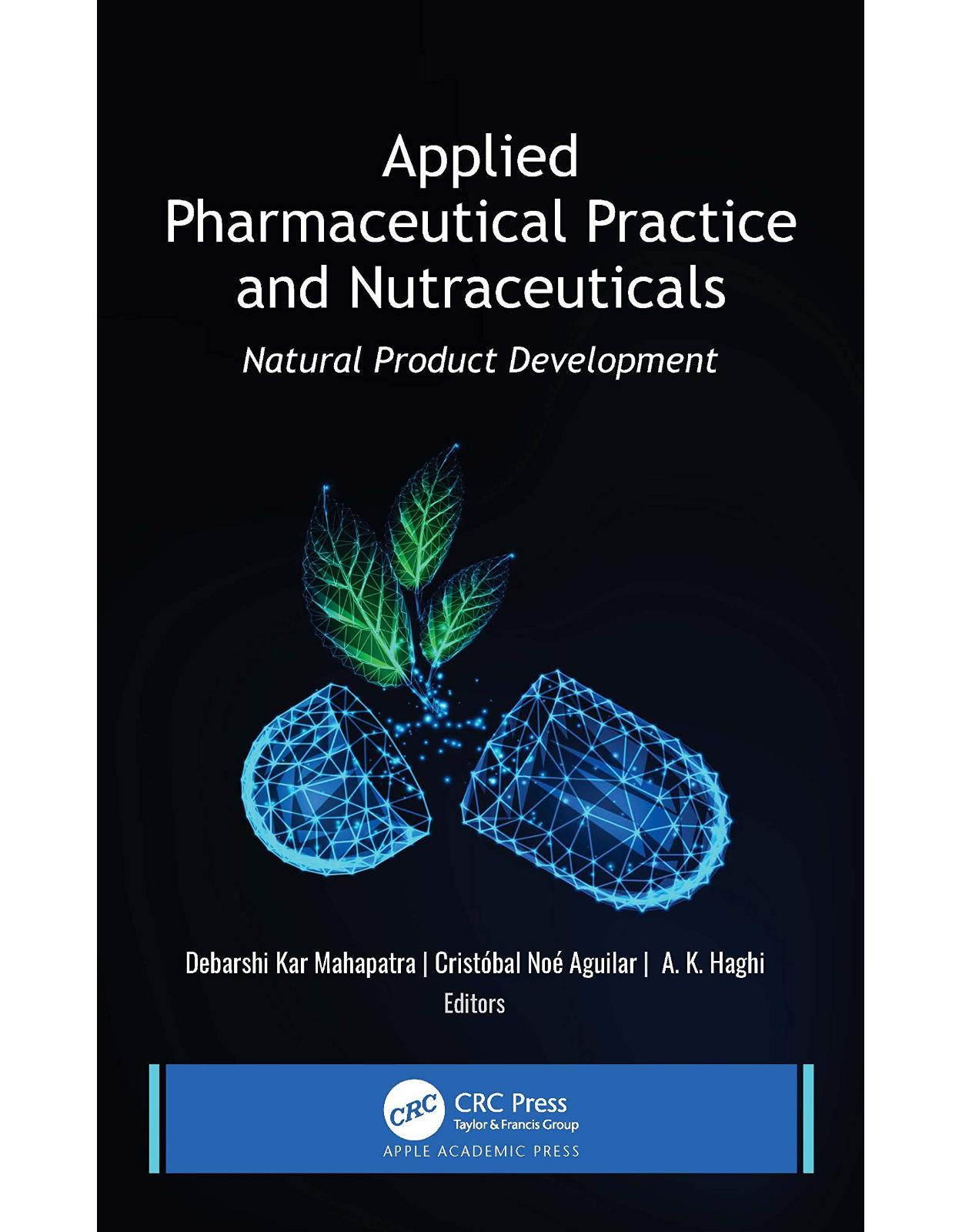 Applied Pharmaceutical Practice and Nutraceuticals
825 Lei

(TVA inclus)
Livrare gratis la comenzi peste 500 RON. Pentru celelalte comenzi livrarea este 20 RON.
Cod produs/ISBN: 9781771889247
Disponibilitate: La comanda in aproximativ 4 saptamani
Dimensiuni: 15.24 x 1.91 x 22.86 cm
An aparitie: 20 April 2021
The pharmaceutical industry recognizes the shift to the use of natural products while also considering the serious concerns that have arisen regarding the claimed efficacy, quality, and safety of these products. This volume showcases how pharmaceutical and nutraceutical compounds from natural products can be used to cure or prevent diseases. The chapters explore the connections between agrochemicals and pharmaceuticals and the use of plants and plant products in the formulation and development of new pharmaceuticals and nutraceuticals.
Table of Contents:
1. Chalcone (1, 3-Diphenyl-2-Propene-1-One) Scaffold Bearing Natural Compounds as Nitric Oxide Inhibitors: Promising Anti-Edema Agents
Debarshi Kar Mahapatra, Sanjay Kumar Bharti, and Vivek Asati
2. Emblicanin-A and Emblicanin-B: Pharmacological and Nano-Pharmacotherapeutic Perspective for Healthcare Applications
Mohamad Taleuzzaman, Debarshi Kar Mahapatra, and Dipak Kumar Gupta
3. Recent In-Depth Insights of Nature-Based Anti-Worm Therapeutic Medications: Emerging Herbal Anthelmintics
Ankita Soni, Paras Kothari, and Debarshi Kar Mahapatra
4. Insights into the Recent Scientific Evidences of Natural Therapeutic Treasures as Diuretic Agents
Vaibhav Shende, Sameer Hedaoo, and Debarshi Kar Mahapatra
5. Reviewing the Available Herbal Resources for Treating Psoriasis: Safe and Alternative Way for Therapeutics
Shruti Dongare, Vaibhav Shende, and Debarshi Kar Mahapatra
6. Nutraceuticals and Brain Disorders
Akshada Atul Bakliwal et al.
7. 1, 3-Diphenyl-2-Propene-1-One Based Natural Product Anti-Diabetic Molecules as Inhibitors of Protein Tyrosine Phosphatase-1b (Ptp-1b)
Debarshi Kar Mahapatra, Sanjay Kumar Bharti, and Vivek Asati
8. Re-Highlighting the Potential Natural Resources for Treating or Managing the Ailments of Gastrointestinal Tract Origin
Vaibhav Shende et al.
9. Recent Advancements of Curcumin Analogs and Curcumin Formulations in Context to Modern Pharmacotherapeutics Perspectives
Animeshchandra G. M. Haldar, Kanhaiya M. Dadure, and Debarshi Kar Mahapatra
10. Emerging Highlights on Natural Prodrug Molecules with Multifarious Therapeutic Perspectives
Mojabir Hussen Ansari, Vaibhav Shende, and Debarshi Kar Mahapatra
11. Perspectives of Nature-Oriented Pharmacotherapeutics for the Effectual Management of Hemorrhoidal Symptoms
Taranpreet Kaur Bamrah, Mojabir Hussen Ansari, and Debarshi Kar Mahapatra
12. Effect of Light on Transport of Potassium Thiocyanate in Aqueous Solutions: Part I
Sónia I. G. Fangaia et al.
13. Drug Discovery, Drug Likeness Screening and Bioavailability: Development of Drug-Likeness Rule for Natural Products
E. D Ahire et al.
14. Biomolecular and Molecular Docking: A Modern Tool in Drug Discovery and Virtual Screening of Natural Products
Khemchand R. Surana et al.
| | |
| --- | --- |
| An aparitie | 20 April 2021 |
| Autor | Cristóbal Noé Aguilar, A. K. Haghi (Editor), Debarshi Kar Mahapatra |
| Dimensiuni | 15.24 x 1.91 x 22.86 cm |
| Editura | CRC Press |
| Format | Hardcover |
| ISBN | 9781771889247 |
| Limba | Engleza |
| Nr pag | 232 |