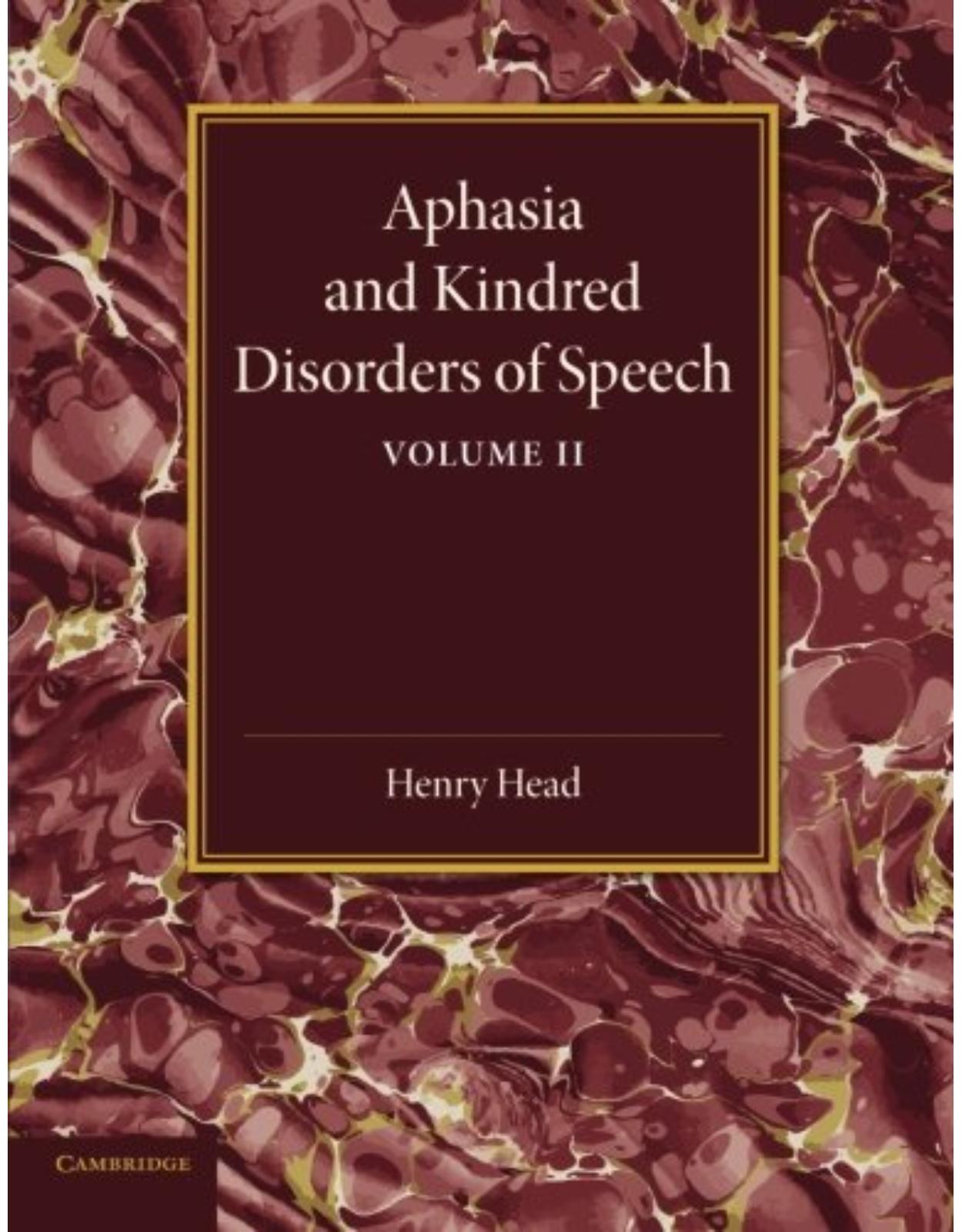 Aphasia and Kindred Disorders of Speech: Volume 2
165.00 lei

(TVA inclus)
Costul de livrare se calculeaza odata cu adaugarea produsului in cos si selectarea localitatii destinatie.
Cod produs/ISBN: 9781107419063
Disponibilitate: La comanda in aproximativ 4 saptamani
Dimensiuni: 18.9 x 2.4 x 24.6 cm
Sir Henry Head (1861–1940) was an English physician and neurologist who worked extensively on sensory systems. Originally published in 1926, this book forms part of a two-volume work by Head on the subject of aphasia. The work was written in an attempt to analyse and integrate the physical and psychological aspects of the condition, incorporating them both into a general theory regarding linguistic expression. Illustrative figures are included. This book will be of value to anyone with an interest in aphasia and the history of medicine.
An aparitie: 2014
Autor: Henry Head
Dimensiuni: 18.9 x 2.4 x 24.6 cm
Editura: Cambridge University Press
Format: Paperback
ISBN: 9781107419063
Limba: Engleza
Nr pag: 466